EleoHood is a reputable OEM range hood manufacturer in China.
With extensive research and innovation, EleoHood range hoods are the most trusted and efficient equipment. They are products wholesaler businesses and OEM clients can count on.
Both design and performance meet the dynamic performance demands in the industry.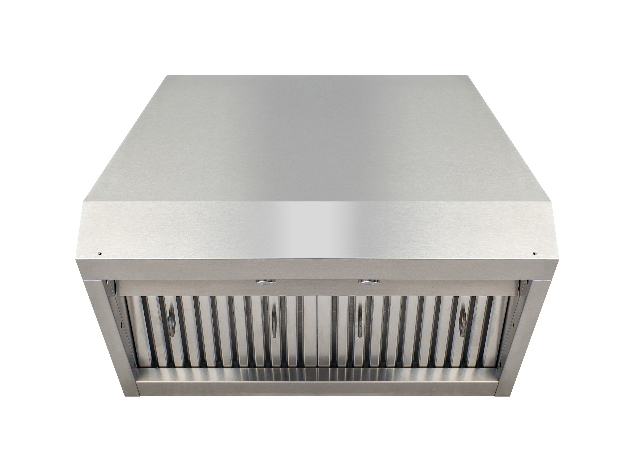 For more than 10 years, EleoHood has worked to streamline its OEM exhaust range hood manufacturing process.
It has made several adjustments in the mainstream range hood production process.
Key reasons why you can trust EleoHood for any OEM range hood manufacturing process are:
1.A wide range of range hood products
Variety is every OEM client considers as the first priority. As a wholesale business, you will have a wide range of options to choose from.
EleoHood has over 200 range hood products besides the customized options. That is, you can choose from the following EleoHood range hood products:
Moreover, EleoHood team produces new range hood designs every year. You can also benefit from this too. EleoHood technical team consist of experienced technicians and engineers who can make any design a reality.
2.EleoHood is a trusted brand in the global market
Trust is key to any company that wants to venture in range hoods OEM business. This is for the simple reason that such companies conform to the global manufacturing standards.
EleoHood range hoods have passed the ETL & cETL certifications.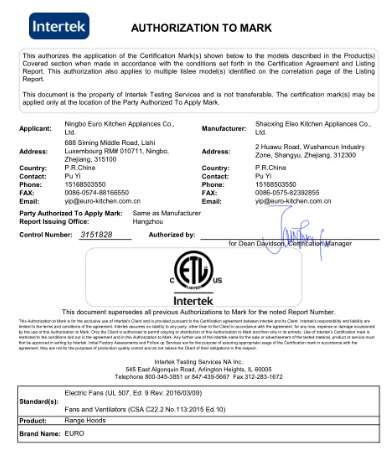 Quite a number of EleoHood range hoods are in the American, Canadian and European markets. OEM and product distributors in these regions benefit from these quality and affordable range hoods.
It doesn't matter whether you need a standard design or customized design. EleoHood will manufacture all range hoods as per your specifications.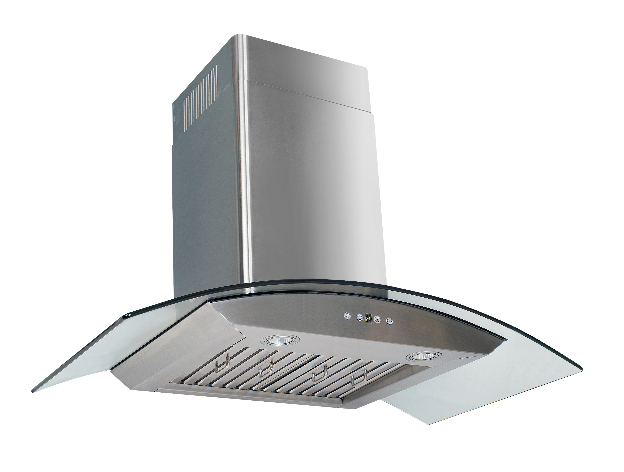 This is actually the beauty and convenience of choosing a reputable OEM range hood manufacture.
3.EleoHood range hoods have passed strict quality tests and compliance
Quality, reliability and compliance are key pillars of any OEM range hood manufacturer. All EleoHood range hoods have passed the ETL & cETL certification.
These range hoods are subjected to the following key quality tests:
A 30 minute operating tests before packaging
Every new range hood design is tested for months by EleoHood QC
All welded and polished parts are inspected and tested to meet required standards.
3 meter anti-drop test before package
With all these tests and quality inspection procedures, OEM clients should expect durable and reliable range hoods. In short, the quality is 100% guaranteed.
4.Stylish design and noiseless operation
The performance of EleoHood range hoods does not come at the expense of aesthetic value and efficiency.
A reason why some EleoHood products are designed in the U.S. Every year, the company unveils new range hood designs that feature different styles.
This leaves OEM businesses with a wide range of options to choose from.
Even in environments with excess heat, smoke or grease, all EleoHood range hoods will operate within a reasonable noise level of 23dB to 45dB. This guarantees a noiseless operation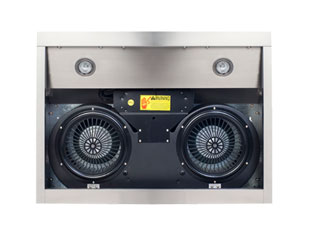 The company blends both stylish and practicality in every range hood. This ensures they meet OEM customer's dynamic needs and requirements.
5.EleoHood's high manufacturing capability
EleoHood manufacture both standard and custom range hoods. With more than 200 designs available, OEM business can choose designs that conform to their business model.
This has been attributed to their highly trained technicians and engineers by American experts. Moreover, quality machines enable the company to handle high production rates.
EleoHood can meet tight deadlines as the setup and available resources support a fast turnaround.
It doesn't whether you need a completely new design or modification of the existing range hoods.
6.Modular range hood designs
EleoHood manufactures and supplies modular range hoods. This offers flexible options to integrate the existing range hoods with new ones.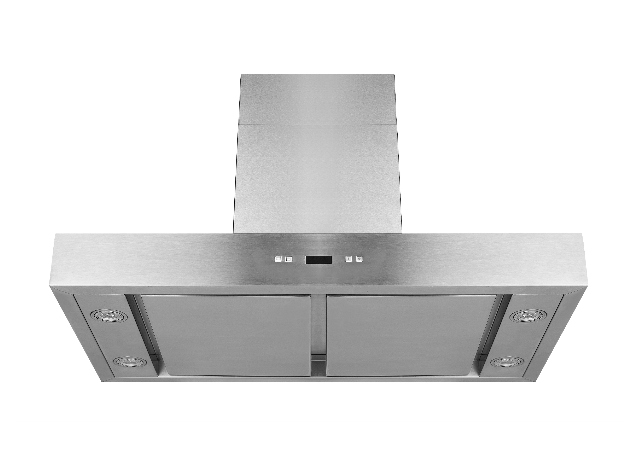 They will seamlessly fit. Adopting this design eliminates possibility of redesigning a range hood, which can be expensive to OEM businesses and their clients.
These range hoods are available in a wide range of designs. Basically, EleoHood range hoods vary in height (from 24inches to 72 inches).
The varying output range allows for easy installation and integration. OEM clients may opt for 420 CFM or 1000 CFM.
Cubic Feet per Minute (CFM) is a unit of measurement used to gauge the output of a range hood.
In short, EleoHood is a range hood manufacturer that understands the cost of incompatibility in the ventilation industry.
7.EleoHood invests in R&D technological advancement
EleoHood OEM clients benefit from range hoods manufactured based on extensive research.
The company has invested in the following:
Energy efficient motors that deliver a 420 to 1000 CFM.
Unique control features – speed control with either electronic or mechanical options.
Noiseless operation – between 23dB and 45Db.
Touch sensitive LCD control panel
Choosing quality materials for both chimney and baffle filters
High quality sensors to efficiently remove cooking fumes, odors, gas and excess heat
Remote and delay timer control
A range hood manufacturing company that invests in technology will certainly meet the dynamic demands in the industry. It is for this reason that an OEM business can count on EleoHood range hoods.
8.Easy and convenient shipping process
Once an OEM client places an order via the EleoHood website, the company will process the order within the shortest time possible.
The company also adopts a reliable and convenient shipping process.
There is no need for the OEM business to order for a full container. EleoHood OEM clients can benefit from the LCL shipping.
9.Reliable and friendly technical support
Whether you need custom or standard range hood design, EleoHood technical team will provide you with all the needed support.
They will help you choose the right range hood design based on your OEM business model.
10.Over 10 years in OEM range hood manufacturing business
EleoHood technicians understand the ups and downs in the OEM range hood manufacturing industry. With this knowledge, the company has adopted a cost effective and convenient mechanism that guarantees 100% customer satisfaction.
Conclusion
As you can see, there is every reason why EleoHood is the trusted and reliable OEM range hood manufacturing company in China. It is the only company that puts emphasis on quality, cost effectiveness and reliability. There are no delays or excuses – you will get the order process in time.